​The Soot Blower Piping System
The Soot Blower Piping System layout is most important so as to allow for expansion and condensate drainage. Flat headers should be avoided as it is most important that adequate slope be present in all headers and soot blower branch lines. The more slope is always better.

We can design the proper piping system for any size boiler from small to very large. Our engineers are experienced and trained to do the job right.

The soot blower piping system usually refers to everything from the pressure reducing station down through the soot blower headers, individual soot blower branch lines to the steam traps and steam flow measuring devices, etc. Also, included are the pipe hangers as well as expansion allowance.
Blower Piping System Diagram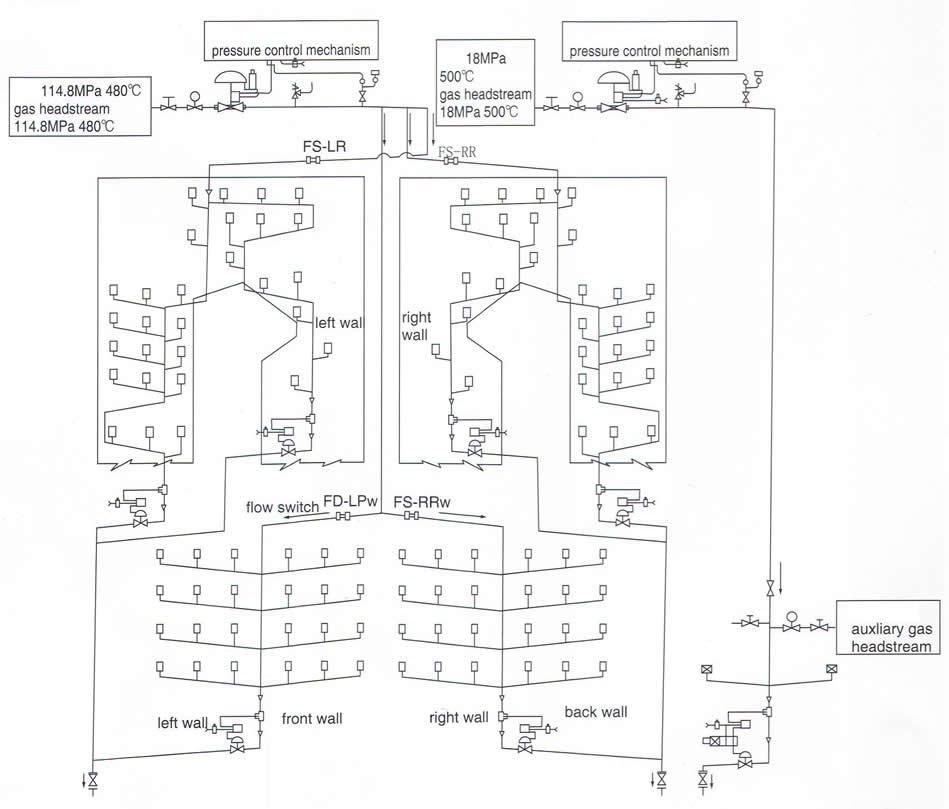 Soot Blower piping system pressure reducing station & Soot Blower piping system main steam valve