Model VS-DC Short Retractable Soot Blower
Model VS-DC Short Retractable Soot Blower is a short travel, approximately 10 inches, retractable type unit used primarily for cleaning slag from the boiler wall tubes.

FEATURES

The soot blower can either be driven by electric motor, air motor, or manual operation.
Mounting of the soot blower is flexible in that it can be mounted conventionally with the poppet valve straight down, out to the left or straight out to the right.
Blowing pressure can be changed by moving the adjustable pressure control disc.
Blowing medium can be superheated steam, saturated steam or compressed air.
A unique floating disc design allows for proper sealing of the blowing medium during temperature change.
Effective control of the start stop position of the venturi eliminates boiler tube erosion.
Travel 267 ± 12.7mm
Blowing Head 0.8 ~ 1.5Mpa
Efficient blowing radius ~2m
Traveling moving speed 290mm/min
Rotation speed 2.5r.p.m.
Nozzle number and size 1 x
25.4
Nozzle back rake angle 3°
Medium consumption 30 ~ 90KG/min
Electric motor 0.18KW/3P/50Hz
Weight ~110KG
Furnace Soot Blower General Drawing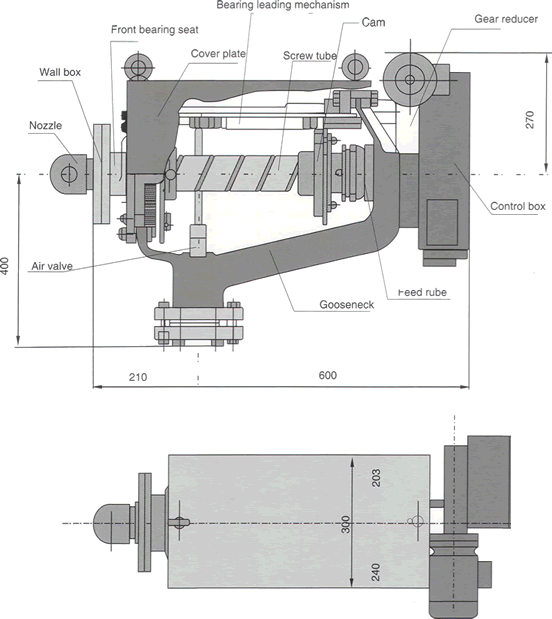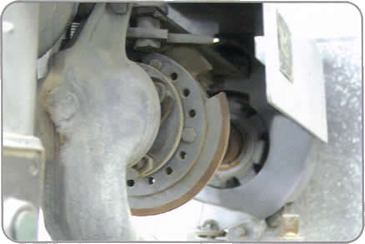 VS-DC soot blower is mainly made up of gooseneck valve, feed tube, lance and nozzle, speed-down transmission mechanism, backing plate, electric control mechanism, and protective cover.